Next Steps
If you're ready to jump in and get connected, or if you just want to find out more about what serving with us looks like, Next Steps is designed to help you do just that. Whether you are a new follower of Christ or a seasoned believer, read on you find a next step that is just right for you!

Getting Started
Spiritual Gifts and interest Survey
This survey will help you better understand how God has wired you and how that might relate to serving in God's Kingdom. It takes about 15 minutes to complete. Once done, a very nice, non-threatening person :-) will be in touch with you to discuss the results.
To sign-up for the Spiritual Gifts and Interest Survey, fill out the following form and we will get back to you soon.
P.S. There is no fee or obligation to complete the survey.
Life Groups
We believe the best way to grow in your walk with God is to surround yourself with meaningful relationships with others who walk the same path. And that's why we value community so much around here.
The words "Glad Tidings, where friends become family" is so much more than a saying. It's what happens here! And it happens best in our life groups.
So, whether today is your first time, or GT has been your home for years, the easiest way to start meeting people is through a Life Group. These are so much more than just a quick handshake or a 'hello' at church: Life Groups are where you can develop meaningful, lasting friendships that go beyond a simple Sunday morning, and this is what makes a church family so relevant and valuable to your life.
Our life groups meet at various times and for various purposes. To explore our Life Groups, click here.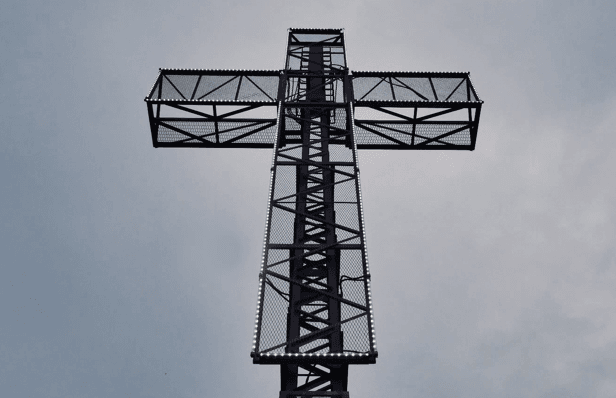 Growing in your walk with god
God intends each of us become faithful at following Him. This is known as discipleship. To do this we need to learn His Word (the Bible) and apply it to every day living. It is for these purposes we strongly encourage everyone to take a Next Step in learning the Bible.
Choose one of the following as your Next Step in growing in your walk with God and getting to know His Word.
Adult Sunday Morning Study of the Bible - 9:30-10:15 AM (The class meets in the fellowship Hall,) Participants will be exposed to a wide range of Biblical studies all year long. During this same time, Clubhouse for kids meets in room 101. Clubhouse is a fun, interactive time for kids to learn the Bible. Bring your kids a few minutes early to check-in at the Children's Ministry Kiosk.
Wednesday Family Night of the Bible - 7 PM. Here there are age specific classes for everyone (children and adult alike). On Wednesday night, children go through a fun, interactive study of the Bible. If a child is faithful to attend, he/she will sit under quality teaching of the Scriptures - covering all the major themes of the Bible in 7 years. (Yeah, sounds like a long time, but it is a worthy, eternal investment you are making for your child's benefit. And it is a gift you give your kids which they will not get anywhere else. As a parent, you will never regret having given your children a firm, Biblical foundation for their lives!)
Attend Prayer Meetings. Prayer meetings are held the first Thursday of every month at 7 PM. Some months these are held at the church, other times at someone's home. For the location of this month's pray meeting see the church Sunday Program, call the office at 288-1875 or fill out the form below requesting more info.
Enroll in the next 301 Essentials Class. Essentials is a class which meets twice a year to help people grow in the essentials of Biblical Christianity. The class is a 'how-to' class. Participants will learn practical steps on how to study the Bible on their own, have a personal quiet time with God and other 'best practices' of how to apply the Bible to their everyday life. Watch the Sunday Morning Program and/or the Small Group Directory (published quarterly) for when the next Essentials Class will meet.